Hayden Mills
Lead Product Designer
I work remotely for Hinge, the dating app. I'm responsible for the profile and discover experience in the app.A few recent full-time positions I've had...
Relay, Founding Designer

High Alpha, Product Designer in Residence

Shopify, Product Designer
I've worked for startups, non-profits, and design agencies all the way up to large tech companies like Shopify. I also run a handful of side projects like Fontpair, a typography tool.
My product design skills are for web, iOS, and Android. I've been a designer for 12 years and have a Masters in Human-Computer Interaction Design from Indiana University.
Hinge
Lead Product Designer
Designing thoughtful experiences to help people find love
Highlights
Voice prompts had a very successful launch! Thanks TikTok :)

Super secret profile project I've been working on launches soon!

Helped the team grow and scale from 4 to 8 product designers
Chrome Extension for Fontpair
Side project
Free Google Chrome extension that identifies which colors and fonts a website uses
Highlights
MVP 1.0 has launched and we have 5 star reviews from real people using the extension!!

Over 700+ Chrome installs so far

2.0 is currently being designed based off early feedback and features missed on V1
Figma Plugin for Fontpair
Side project
Free Google Font pairing and color palette suggestions at the click of a button, directly inside of Figma. All for free
Highlights
Our plugin was featured on the Figma community page!

The plugin has over 25,000 downloads in Figma
Spiritual Fitness App for iOS
Freelance
App to help people know God's word, pray to God, and to act on what they have learned by loving those around them
Fontpair 2.0
Side project
Free font suggestions for you and your next design project 💝
Highlights
Maintained and ran the site for 10 years

Over 60k designers visit the website every month for typography inspiration

Just rebuilt the web app on Webflow by myself!
Relay for Citizens
Founding Designer
Designed software for US citizens to safely report safety concerns to the nearest first responder
Relay was an idea out of a High Alpha sprint week brought by a community police chief. The police chief told us that he desired for his officers to be more connected to their community. There weren't enough resources for officers to be on every street corner interacting with their community. This disconnect (as we all know) with their community was having real consequences.For example, the chief told us that most 911 calls weren't real emergencies causing the operators to be flooded with non-emergencies reports. It wasn't uncommon for some citizens to be put on hold when they called 911. These non-emergency type calls used up valuable emergency service resources (think an ambulance needing to go out to a house only to find its not needed) when they could be used elsewhere.All of these problems and more is why Relay was born. We started building an app for a citizen, anywhere in the US, to be able to report a non-emergency directly to their local first responders.
Relay for First Responders
Founding Designer
Designed software for US citizens to safely report safety concerns to the nearest first responder
freedesignschool.com
Side Project
Free tutorials and resources for product designers
Available app for iOS
Concept Exploration
App that connects people of faith to remote counselors and mentors as well as offers resources for how to handle different situations life throws our way.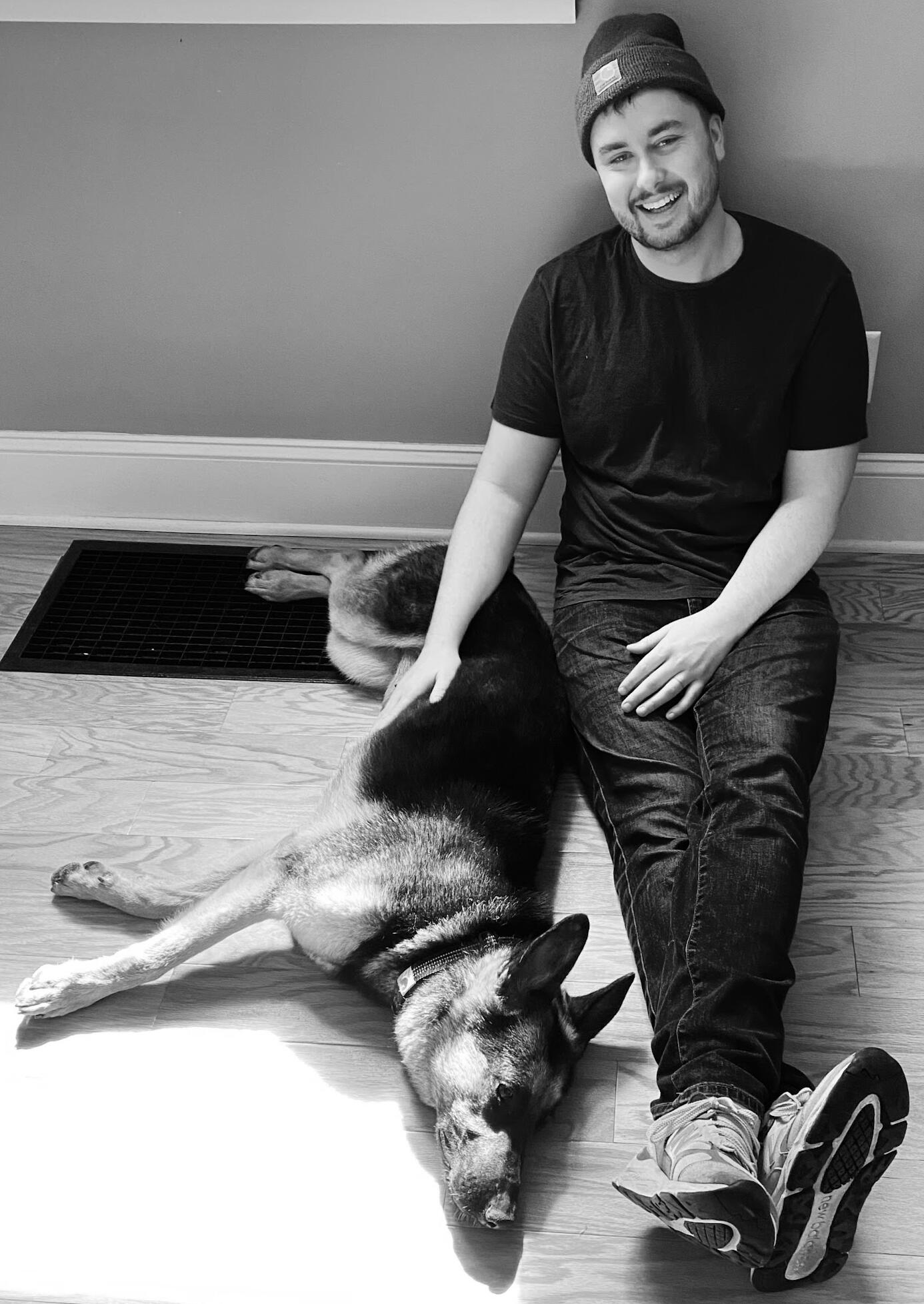 Casted Web Player Experience
MVP designs
Pixit
MVP designs
heysquad
MVP designs
Anvl
iPhone + Android apps
Shopify Plus
Product Design on Shopify Plus app store
Smartphone Club
Interactive Masters Thesis on Smartphone Addiction